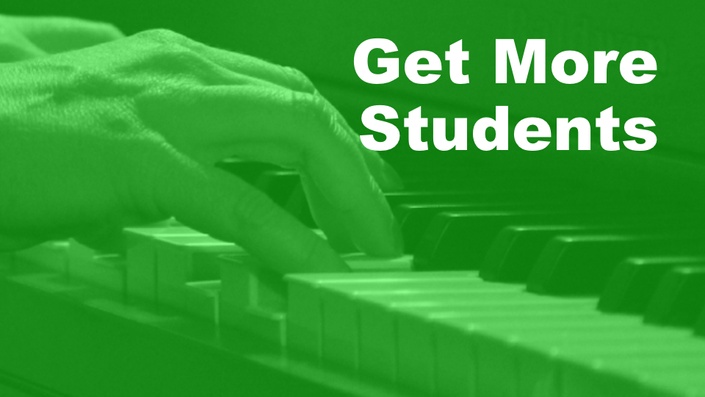 Get More Students!
Strategies to keep current students engaged. Practical ideas to attract even more!
Have you ever wanted to sit down with a successful piano teacher and ask:

How are you doing it? How are you getting (and keeping!) so many students?
If you've ever struggled with pricing, keeping your student rosters full, or getting your studio to stand out... this is the course for you.

You'll learn to BOOST your marketing skills and figure out ways to keep your students engaged in lessons!
GET MORE STUDENTS features 10 successful teachers who will teach you practical and low-cost strategies to find more students, keep current students, and make more money.

The studio of your dreams CAN be a reality,
and this course will help YOU build it!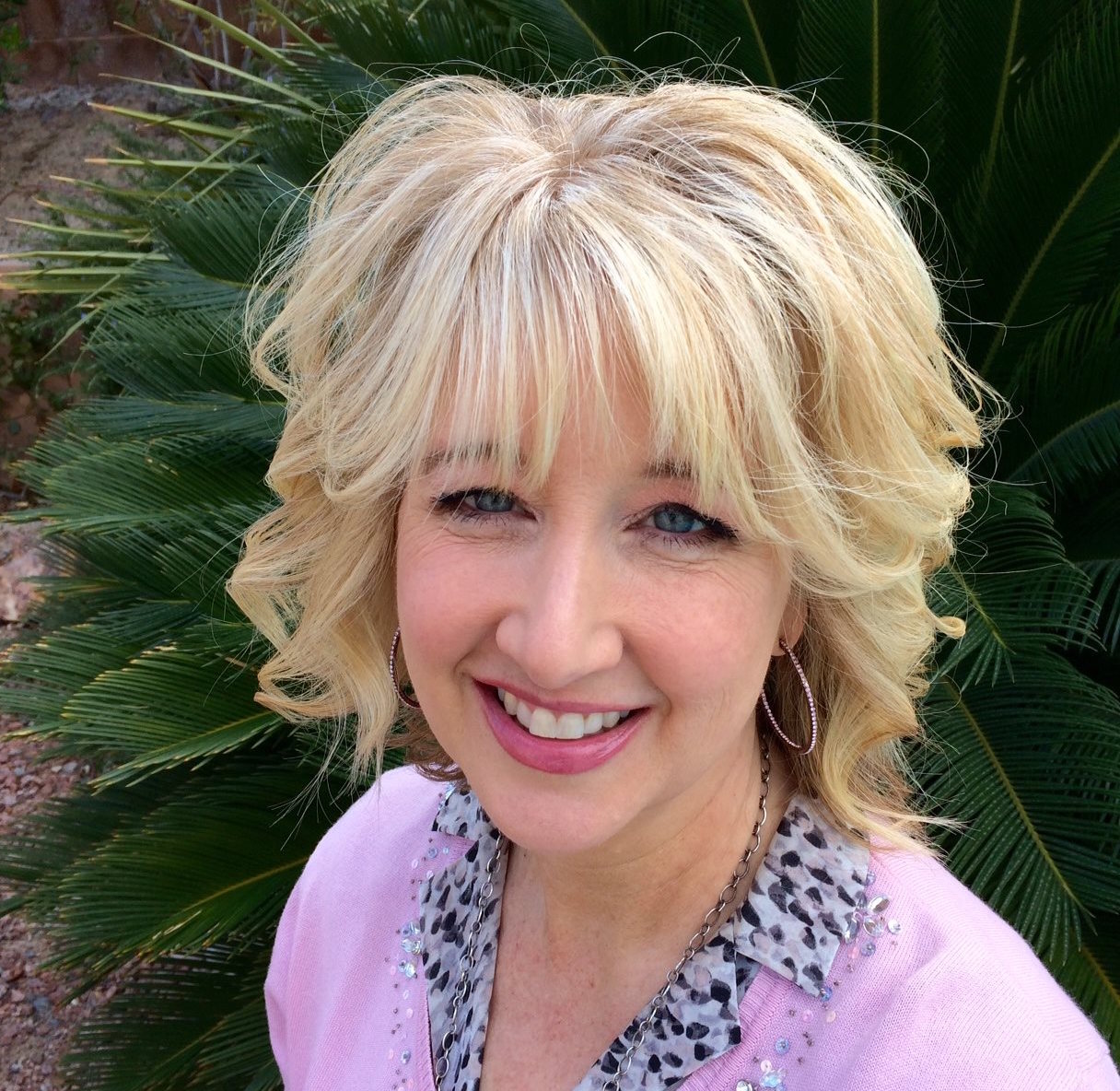 "Becky Laurent is a wise and savvy business woman with years and years of experience to share! So many of her thoughts I hadn't even considered or would have gone a totally different direction. Her perspective is lively and refreshing!" Marie Lee, Piano Teacher, Nevada
About Our GET MORE STUDENTS Guest Experts

They're not "just" piano teachers...
they're SUPER business owners and educators!

The teachers featured in this course have remarkably successful studios with full student rosters, active waiting lists, and LOTS of happy parents and students.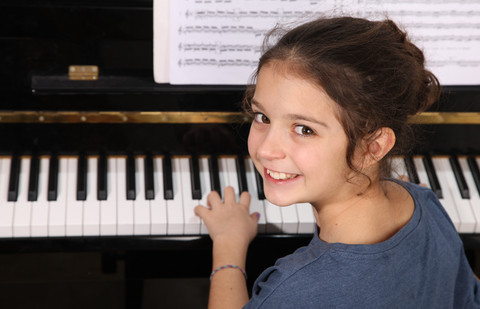 Happy students are one of the keys to a successful business!

So just HOW do they do it?

Our guest experts learned how to make smart teaching and business decisions that made their studios both successful and profitable. They discovered how to make their studios work for them.

... and now they're ready to teach YOU how!

"I just watched almost 4 hours straight of the webinars! Wow! They are wonderfully done. I love to learn from other teachers!" Amy Watt, Amy Watt Piano Studio
About the GET MORE STUDENTS Webinar

Our online course offers SO many resources that will help you create a successful studio model. Here's a quick run down of what the course includes:

(For complete information about our expert lectures, course resources, and BONUS MATERIALS, keep scrolling!)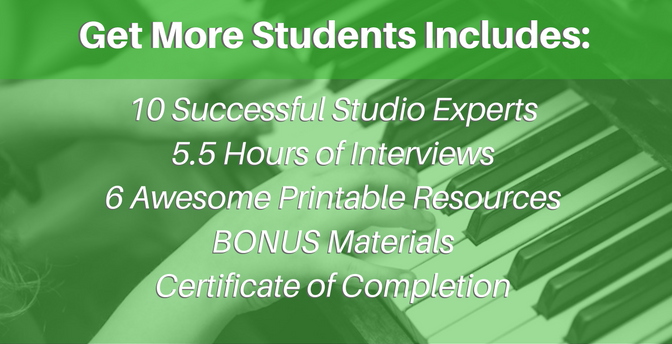 In this information packed course,
our experts will teach you all about:

BUILDING YOUR ROSTERS

Pricing strategies


How to attract the right students


Increasing student retention
CREATING YOUR BRAND

How set yourself apart from other teachers in the area

Finding success as a traveling teacher

Super creative marketing ideas
... and so much more!

How to tap into niche markets (Think pre-schoolers!)




Using summer camps to advertise year-round


Keeping teenage students engaged
BONUS MATERIALS Included with Every Registration
Daniel McFarlane of Supersonics Piano is sharing 2 studio-licensed piano pieces that you can use them with all your students! They will LOVE his super cool music!
Andrea Dow of Teach Piano Today is including a package of 2 studio-licensed piano pieces and 2 piano games from the PianoBookClub and PianoGameClub. These can be used with all your students!
Leila Viss of 88 Piano Keys is offering a $5 off coupon for her one-hour teacher consultations.

Melody Payne of The Plucky Pianista is giving her "Sailing the C's" Worksheet Bundle to use with all your students. You'll get 3 sets of downloadable worksheets!
Karen Gibson of The Piano Bench Mag is offering one FREE issue of her online magazine, available on all iOS and Android devices!
Carol Ivkovich of Masterpiece Music is offering a 10% off code valid towards anything in her catalogue! Check out her awesome music-themed dice collections! (Limited to one per customer even if multiple webinars are purchased.)

Kyle McKenna from The Free IMT is giving away an awesome resource - "The Ultimate Guide to Teaching Chord Charts."

The course also includes a Certificate of Attendance to show families that you're continuing your professional development.

Webinar Materials:
YOUR WORKBOOK FOR THIS COURSE
Available in days
days after you enroll
PRINTABLE RESOURCES FROM GUESTS (These are the PDFs from above, collected in one location.)
Available in days
days after you enroll
Your Host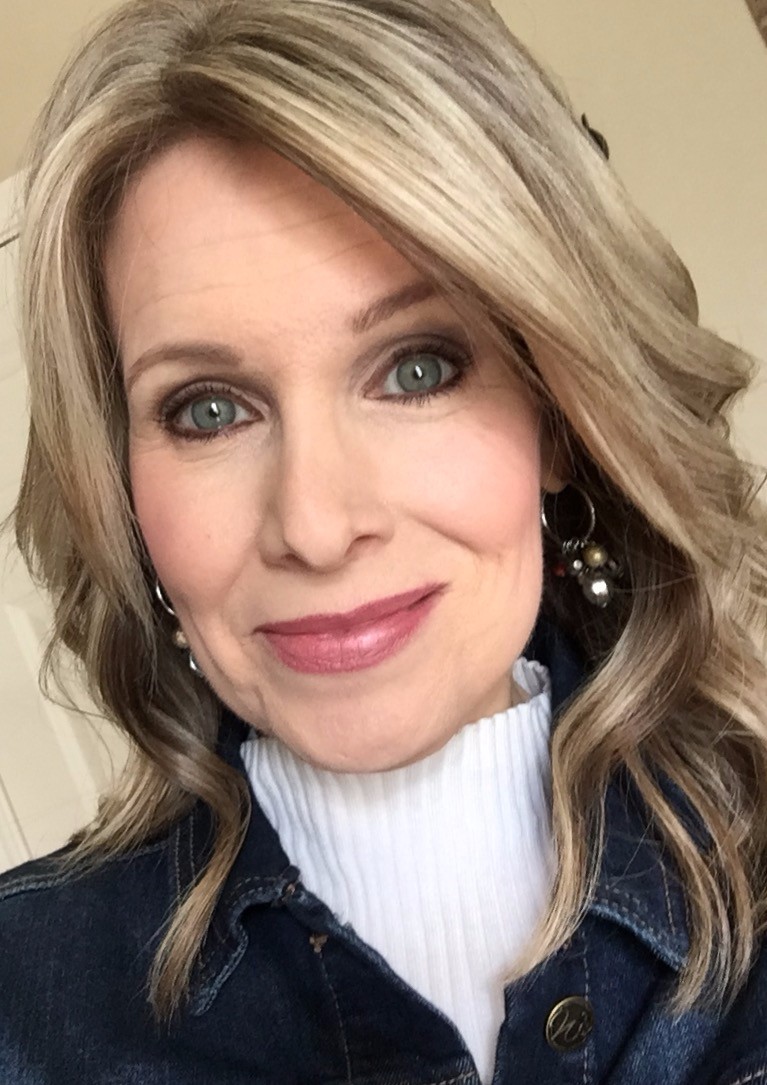 Hi, I'm Tracy Selle. A Christian wife, mom, piano teacher, and author of 101 Piano Practice Tips. I'm also the creator of Upbeat Piano Teachers. I've been teaching piano for nearly 15 years and prior to that, I was TV meteorologist. What?

Yes! It's actually an important part of my background because it helped me create The Upbeat Piano Teacher Webinars. It's the perfect way for me to merge my 2 loves: teaching piano and working in television. My goal is to inspire other piano teachers and hopefully their enthusiasm will impact students across the globe!

In my spare time, I love to read, crochet, and hike with my family. I'm also a Virginia Tech graduate and an advocate for Type 1 Diabetes. My son was diagnosed with Type 1 Diabetes in March 2010.
At Upbeat Piano Teachers, it's not just about an online course. It's about supporting teachers and working together. I love working together to inspire and motivate one another every single day. I can't wait to get to know you!