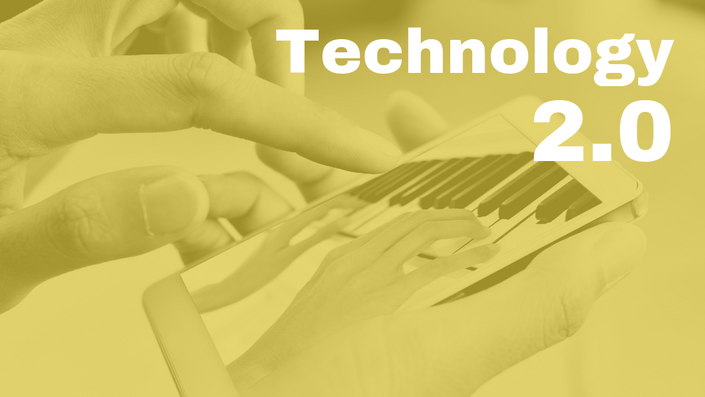 Technology 2.0
It's time to upgrade.
Apps, music labs, scheduling & invoices systems... oh my!

Ever feel like technology is constantly changing?
We're right there with you.
That's why we've updated one of our most popular courses!
WHAT YOU'LL LEARN IN THIS WEBINAR...
Technology changes quickly -- it can feel tough to keep up! That's why we put together a course that will help you make those changes with confidence.
SMART BUSINESS PRACTICES
Decreasing admin time with scheduling and invoicing programs.

Increasing income with music labs. (We'll teach you how to price them!)

How to incorporate technology on a budget.
USING TECHNOLOGY IN LESSONS

How to set up a piano lab and keep it organized.

Ways to increase student practice with technology.

How to use tech in group lessons. (Yes! We included groups too!)
GETTING OVER THOSE TECH FEARS...
Questions to ask before you invest in an app.

How to confidently present tech upgrades (and price increases!) to your parents.

And yes... advice if you are just getting started with technology in your studio!
Keep reading to check out ALL of the lectures and bonus content!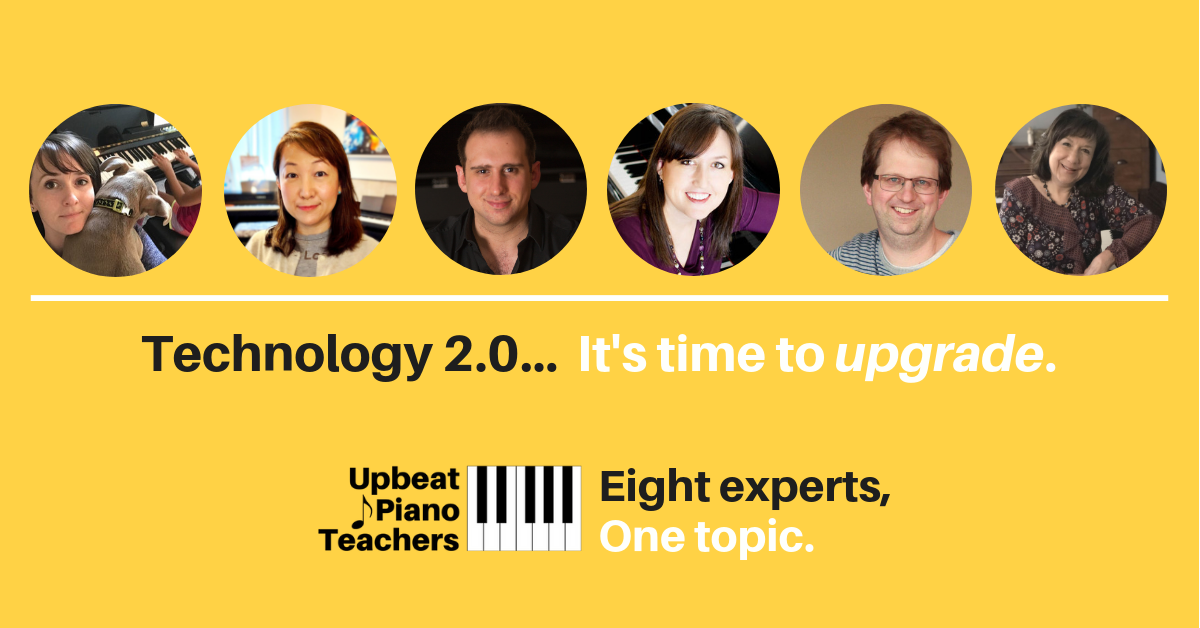 MEET OUR TECHNOLOGY 2.0 EXPERTS
We sought out teachers who are experts at using technology in their studios. You'll get interviews and resources from each of our experts -- and they'll show you how to use technology in so many ways!
SUSAN HONG shows you how to use technology in group classes.
JOEY LIEBER will teach you how to add technology with purpose.
JULIE DUDA shares her experience of expanding the tech in her studio.
JENNIFER FOXX tells us how to set up a successful music lab.
THOMAS GRAYSTON gives us advice about how to choose the right apps.
EMILY QUILES shares how she has increased student practice time with technology.
SARA CAMPBELL & TRACY SELLE detail how they choose scheduling systems.
PLUS... two bonus videos about presenting Skype lessons to parents and tips on creating video lessons!
Bonus Access to Technology Boot Camp!
(Interviews AND printable resources!)
JUDY NAILLON: Making Lessons More Fun with Piano Maestro (JoyTunes)
LEILA VISS: Your Biggest Piano Lab Concerns: Time, Cost, Space, Technology

CHRISTINA MATHIS: Dive into Technology and Online Lessons

BECKI LAURENT: Having a BLAST with Technology and Online Lessons

CHRISANNE HOLM: Practical Ways to Start Using Technology-on a Budget!

REBECCA UDY: No iPad? No Problem: Android Devices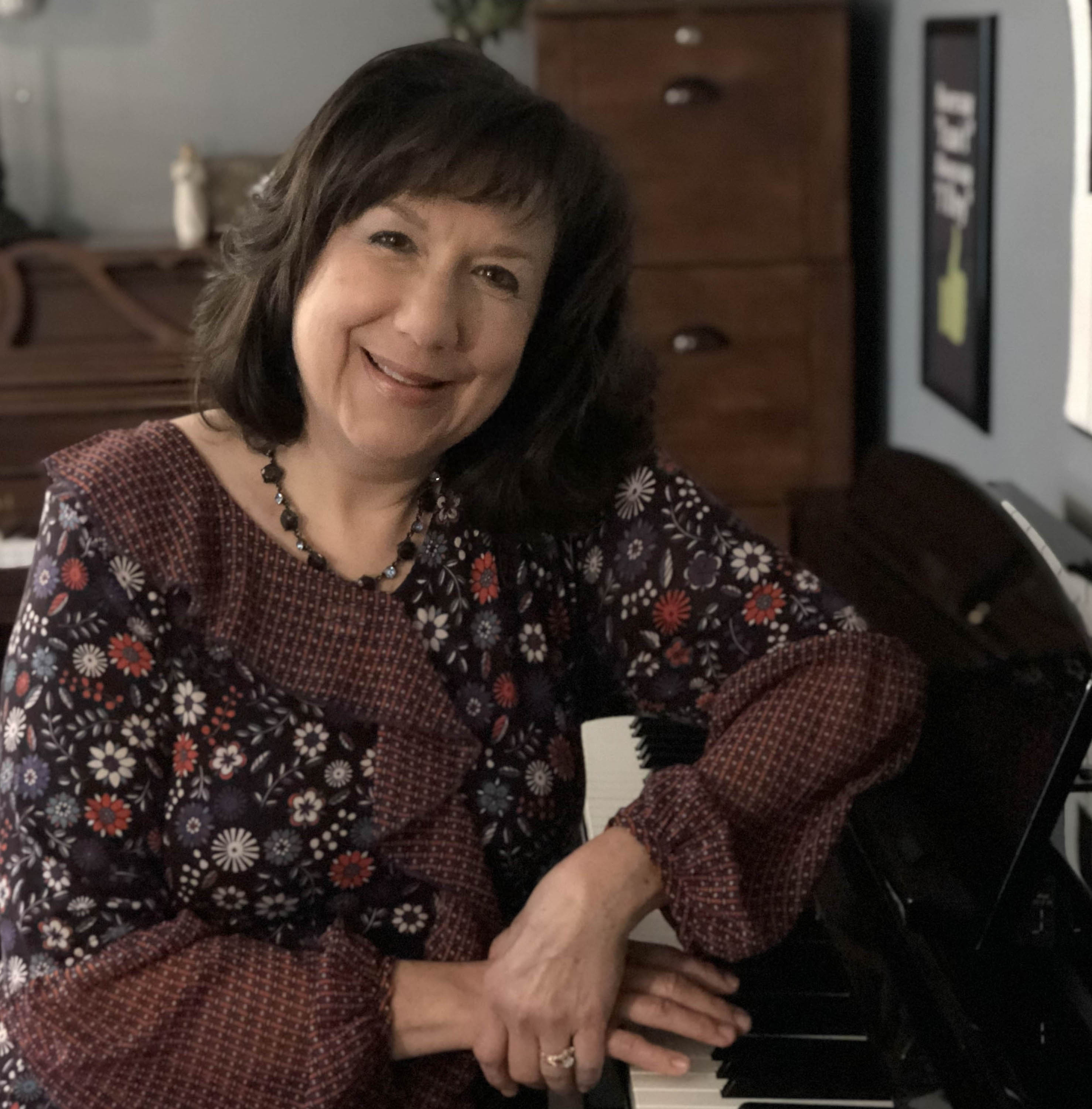 Why is "Upbeat Piano Teachers" so awesome? Because when you spend your morning in a waiting room, you can catch up on your webinars... and you get to hear about this amazing app for pre-schoolers, and then you try it in the afternoon!
- Julie Duda, Piano Teacher, Pittsburgh, PA
RESOURCES TO HELP YOU GET MOVING...
Susan Hong, of Susan Hong Studio, is sharing her Music Lab Printables! You'll love using organizational resources in your studio!
Joey Leiber, of Joey Leiber.com demonstrates how to use iReal Pro in lessons. (Your students will really like this app!)
Julie Duda, of Julie Duda Music Studio, is sharing her Top Tips for Using Technology in your studio, along with Apple Field Trip Resources that will WOW your families!
Jennifer Foxx, of Music Teacher Resources, is offering a bonus video that show you step-by-step how to set up a Google Quiz Tutorial Video. AND she's got a $15 coupon for her Music Lab Course, plus free task cards for your music lab!
Thomas Grayston, creator of the app Note Rush, is sharing a Surprise Note Rush Theme you can use in your studio!
Emily Quiles, of Miss Emily's Music Studio, is offering resources to help you introduce your families to Teacher Zone. You'll love all the organizational resources she shares with you!

Sara Campbell, of Sara's Music Studio, will show you how to Create a Parent Welcome Video to introduce scheduling / invoicing programs, plus she's sharing a PDF about Creating Your Own Backing Tracks in iReal Pro!
TWO EXTRA UPBEAT BONUSES: We've included our Tech Tracker and a list of favorite apps from all our Upbeat Teachers!
Your Host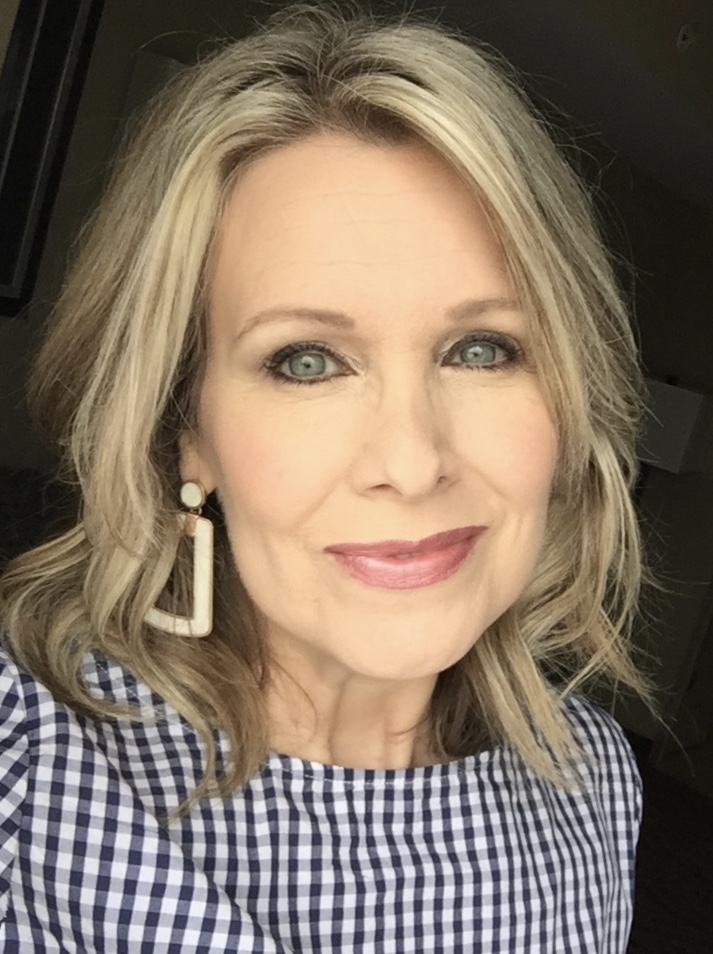 I love to help you build your business, enhance your studio, and increase your productivity - while balancing life outside of work!

As a busy piano teacher, I understand that attending conferences can be both time-consuming and expensive, so I'm here to give fellow piano teachers a great alternative, along with amazing resources!
At Upbeat Piano Teachers, it's not just about an online course. It's about supporting teachers and working together. I love working together to inspire and motivate one another every single day. I can't wait to get to know you!

~ Tracy Selle

This webinar is not open for enrollment.